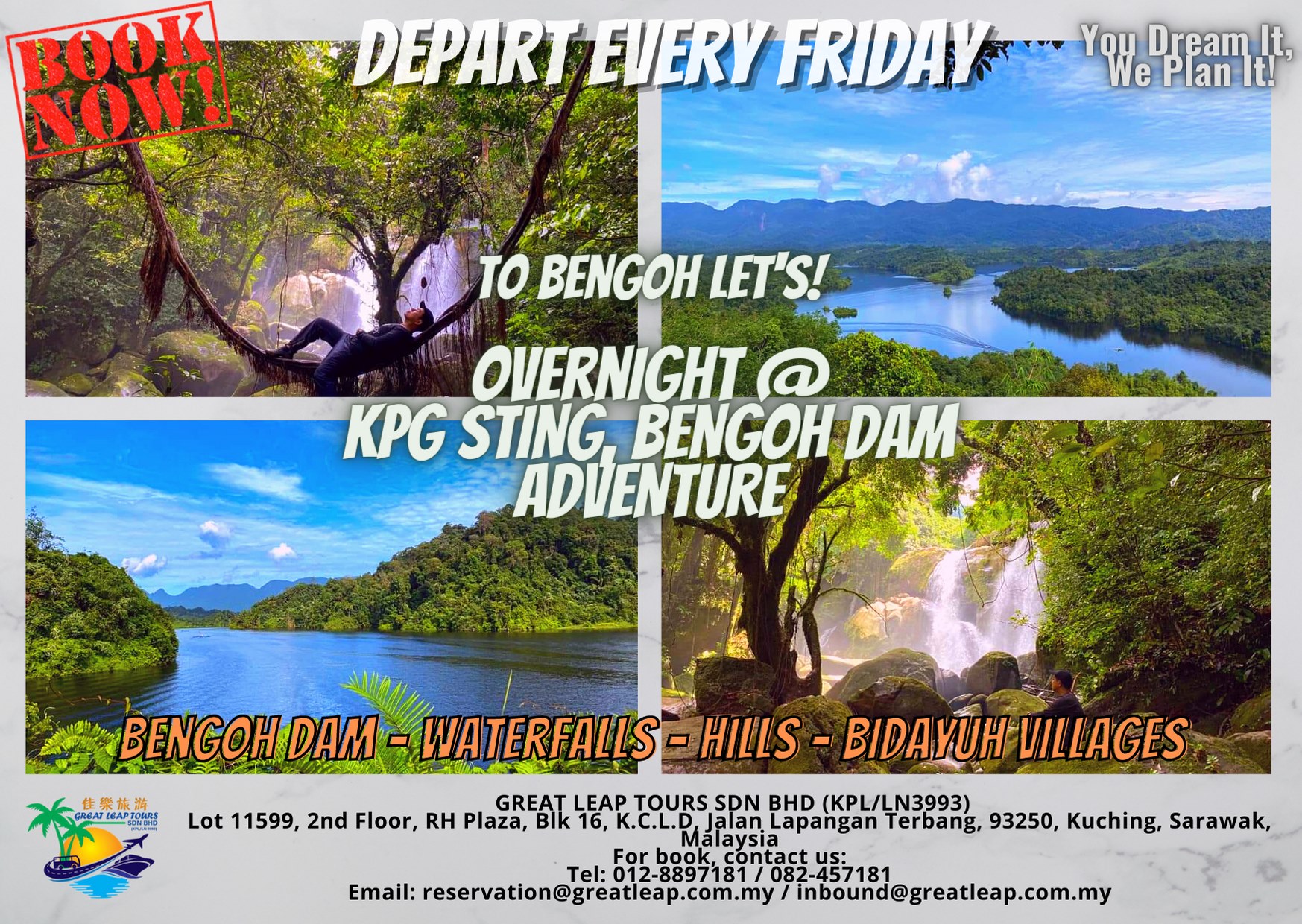 Bengoh Adventure
A 30-minute boat ride from Bengoh Dam Jetty will lead you right to the trailhead where you can begin your trek.
Along the way, you can enjoy the sight of serene and crystal clear waters.
The trails have been naturally carved out of the surrounding flora. You'll find yourself crossing bridges and climbing up ladders made out of bamboo.